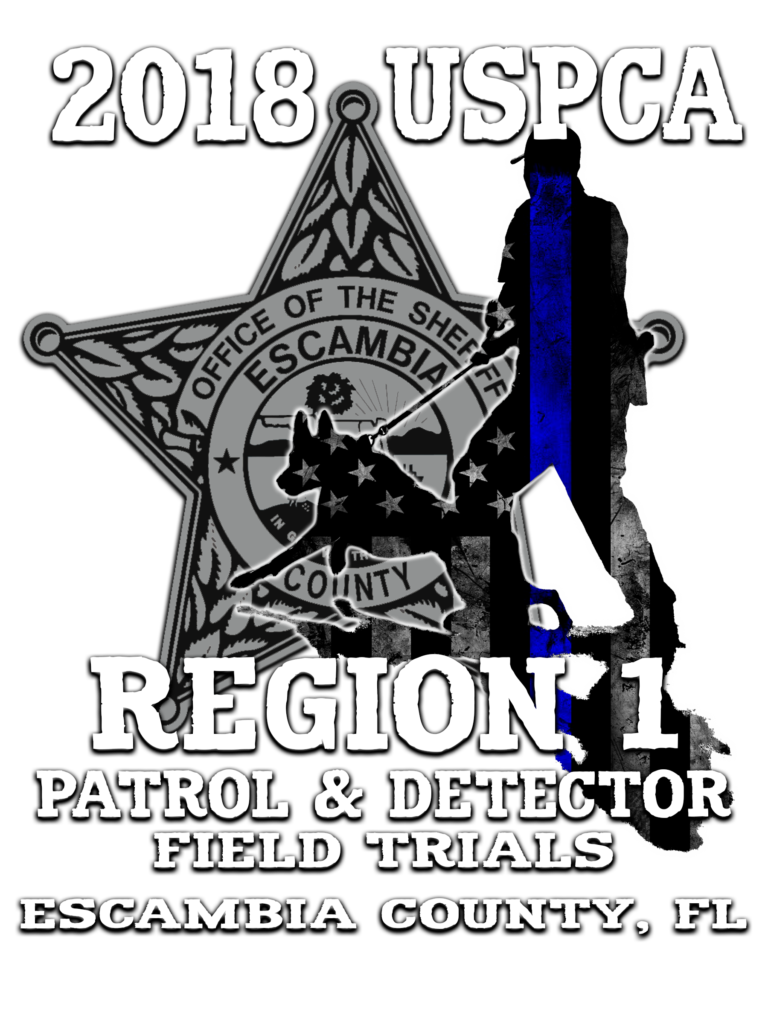 Escambia County will host the 2018 USPCA Region 1 Field Trials!
Dates are Sunday March 4, 2017 thru Friday March 9, 2017
For more details CLICK HERE
UPCOMING TRAINING OPPORTUNITY:
Region 1 along with Southern State K-9 will be hosting "Controlled Chaos".  This training event scheduled for December 4-6, 2017 in Lakeland, FL.  
Street Preparation Training Seminar for Police Service Dogs.
This will be a course of extensive training and inoculation in very high pressure situations for the handlers and their PSD. This course is designed to challenge as well as prepare each team for the chaos that can evolve when dealing with actual street deployments. Exposure, problem solving and building confidence will be at the forefront of this seminar. This seminar will be instructed by the USPCA's very own Bubba Howell. Bubba is a retired Police K-9 handler and business partner of Southern State K-9.
Class is limited to 15 teams and the cost is $300 per team for USPCA members and $350 for non, this will include a membership.
Be prepared for altered hours (which will be announced). Be sure to bring equipment for any and all street deployments, i.e. leads and harnesses. In addition, bring muzzles, hidden sleeves, body suits, plenty of water and First Aid Kits.
For payment information and further details, CLICK HERE!
Controlled Chaos Registration Form